American Idol is dead, and I'm feeling a little Taylor Hicks myself
In case you're wondering when SSTOL's traditional breakdown of the year's
American Idol
contestants is coming...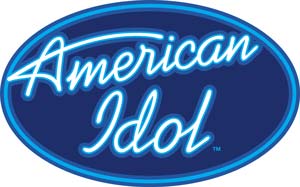 ...don't hold your breath.
Seriously, this year's
Idol
class is far and away the weakest in the show's history. That's saying a lot for a series that has foisted such dubious talents as Kevin "Chicken Little" Covais, Carmen "Can't Buy a Tune" Rasmusen, Kellie "Dumb as Two Bags of Silicone" Pickler, and the infamous Sanjaya "Fauxhawk" Malakar on the American public.
Not only is there not a single performer (and I'm using that word loosely) in the
AI '09
field whose CD I'd want to hear — never mind buy — but there isn't even one about whom I care enough to write an entire paragraph.
So I'm not gonna.
You're on your own, America.
SwanShadow... out!
Labels: Aimless Riffing, Celebritiana, Idol Chatter, Soundtrack of My Life, Teleholics Anonymous, The Swan Tunes In