Amazin' armor
Tomorrow — Saturday, May 3, in case you're stumbling into the room a trifle late — is
Free Comic Book Day
.

Your
participating local comics retailer
will have on hand
a selection of comic books from which you're welcome to choose
, absolutely free of obligation. (If your retailer is really cool, he or she may even allow to pick up more than one.) The choices run the gamut from superheroes — the kind you've actually heard of, most likely — to kids' comics featuring Gumby or Disney characters, to Japanese manga. Such popular franchises as Superman, Archie, Transformers, Sonic the Hedgehog, and X-Men are represented in this year's offerings. You'll even find some stuff that's next to impossible to categorize. Whatever your taste in fantasy fiction or humor, you'll find something to like.
Do yourself a favor. Whether you're a long-time comics reader, or you haven't read a comic in a long time, or you've been on Earth for a long time and have never read a comic, swing by your participating local comics retailer tomorrow and snag a free comic or (if your retailer is really cool,
like my local comic shop is
) two. When you find one that interests you, take one more step: Ask your retailer,
"If I like this, what else do you have that I might enjoy?"
Then let her or him show you some options.
If you have a kid or two to accompany you, take 'em. What could it hurt? Worst case scenario: The kid gets a free book that ends up in the recycling bin. (You recycle, right?) Best case scenario: You've opened a door for a young person to experience the joys of reading, and visual storytelling, and sequential art appreciation.
Your Uncle Swan thinks that's not such a bad outcome.
Speaking of this weekend...
Tony Stark makes you feel
He's a cool exec with a heart of steel.
As Iron Man, all jets ablaze
He fights and smites with repulsor rays!
Amazing armor, he's Iron Man!
Ablaze in power, he's Iron Man!
Yes
, the cinematic version of

Iron Man

premieres today
, as you certainly know unless you've been living among the Amish for the past several months.
How excited am I about this? Excited enough to do something I never do — go to a theater on a film's opening day. Everything I've seen and heard about the film suggests that
Iron Man
will rank among the better cinematic representations of superheroes in recent years. The trailers have looked incredible, and Robert Downey Jr. couldn't be more perfectly cast as industrialist-slash-playboy Tony Stark, the man inside the famous red-and-gold supersuit.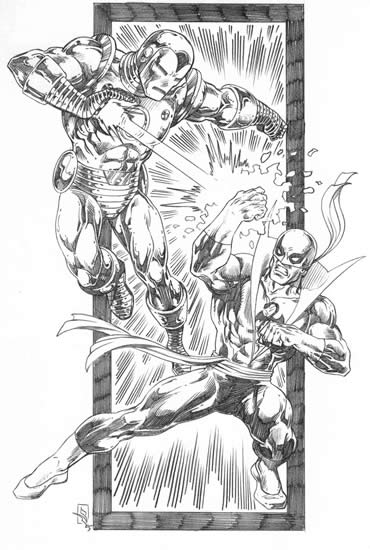 As I related
on a previous Comic Art Friday
, Iron Man was one of my favorite Marvel heroes in my earliest days of comics reading. I still own the little hand-carved Pinewood Derby slot car, hand-painted gold with red accents, that I made nearly 40 years ago when I was a Cub Scout, that I nicknamed Iron Man.
Over the years, my enthusiasm for old Shellhead has dimmed considerably. Marvel's editorial department has seemed bent of late on destroying everything that made the character interesting and likable, in favor of portraying him as a ego-consumed, monomaniacal chump. I liked Tony a whole lot better when he lived in acute awareness of his own humanity, and didn't think he ruled the world.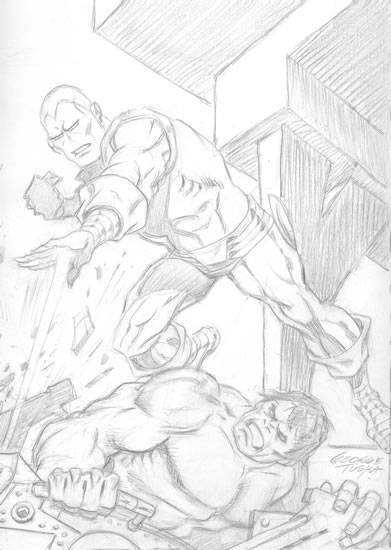 Still looking forward to the movie, though!
An
Iron Man
film and a
Free Comic Book Day
... could a weekend get any better than this? Actually, it can.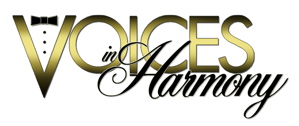 My chorus,
Voices in Harmony
(currently ranked third internationally by the Barbershop Harmony Society) begins its annual weekend retreat — we call it an Advance, because we never "retreat" — this evening, in preparation for this year's competition cycle. Three days of grueling work, but great fun nevertheless. (Have I mentioned yet that
our first concert of 2008
is only a month away, on
Saturday, June 7
? Great seats still available!)
And that's your Comic Art Friday.
Labels: Cinemania, Comic Art Friday, Cool Stuff, Reminiscing, Soundtrack of My Life