What I sacrifice for my music
Performing with
the third-ranked men's a cappella chorus in the world
is a mighty awesome avocation.
Every now and then, it conflicts with my other avocations.
For example, today (and tomorrow too, for that matter, but Sundays are always out for me anyway) is
Super-Con
, the second of the Bay Area's two huge annual comic book conventions. For a comics fanatic, and especially an original comic art collection, a con of this magnitude is as close to nirvana (the
state of spiritual bliss
, not the
grunge band fronted by that guy who blew his brains out
) as it gets. Last year at Super-Con, I picked up
several amazing new commissions for my gallery
.
This year, I'm singing.
Today, the two Northern California divisions of the
Barbershop Harmony Society
mount their regional competitions in beautiful downtown Stockton. (Remember Mudville, in the poem "Casey at the Bat"? That's the place. Yes, I'm excited too.)
My chorus,
Voices in Harmony
, will be one of 17 choruses in the contest, which also will showcase 24 male quartets. It's our first step toward next year's International competition, as well as our major tune-up for this year's International, coming up the first week of July in Music City USA. (That's Nashville, Tennessee, for the benefit of the culturally impaired among us.)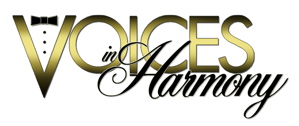 To all of my artist friends accustomed to welcoming my commission dollars at Super-Con each year, I'll miss you. I will especially miss acquiring fresh examples of your work to salivate over for years to come. Some of you I'll catch up with at
WonderCon
next February. Don't injure your drawing hands before then.
Although part of me regrets skipping the con, my heart knows the score. When I've gotta sing, I've just gotta sing. There is no substitute.
As I read on a T-shirt once...
Singing is life. Everything else is just details.
(Did you order your tickets yet for
Voices in Harmony's upcoming concert, on Saturday, June 7, in San Jose
? If not, you're ten steps behind all the cool kids, buckaroo.
Score yourself some ducats today
— it's the right thing to do.)
Labels: Aimless Riffing, Cool Stuff, Soundtrack of My Life