Yet another auld lang syne
So much for the '70s... and the early '80s, too.
Dan Fogelberg
has left the planet.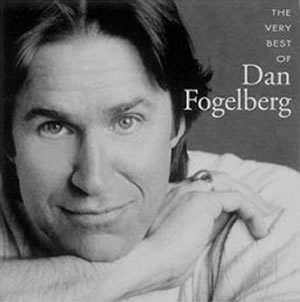 I am secure enough in my masculinity to admit that I both owned and enjoyed Dan Fogelberg albums back in the day. (So did you. Admit it. Just try and convince me that you're not recalling that dusty copy of
Twin Sons of Different Mothers
— Fogelberg's hit collaboration with flautist Tim Weisberg, featuring the most ambiguously gay album cover ever attached to a record by two straight guys — at this very moment.)
Call me a wimpy, flaccid girly-man if you will, but I dug Fogelberg's plaintive singing and his simplistic guitar stylings. Plus, I'm a sucker for a song that tells a story, whether it's Fogelberg's "Leader of the Band" or "Another Old Lang Syne," or Young MC's "Bust a Move." I appreciate lyrics that take me somewhere and give me cause to reflect, and Fogelberg's songs did just that.
Not everything Fogelberg ever recorded was elevator music, despite the numerous wisecracks made at his expense by stand-up comics. My favorite Fogelberg song is "The Power of Gold," an uptempo riff on the seductive influence of filthy lucre:
Balance the cost of the soul you lost
With the dreams you lightly sold
Then tell me
That you're free
Of the power of gold.
"Part of the Plan," from Fogelberg's album
Souvenirs
— produced by rock guitar legend Joe Walsh — is a pretty tasty rocker, too.
In one of my earliest experiences in ensemble singing, I performed in a mixed octet whose repertoire mixed religious music with contemporary ballads. (We sang at a lot of weddings. Funerals, too.) When we covered Dan Fogelberg's "Longer" — a popular wedding staple back in the day — I sang the high harmonies. I can feel my Fruit of the Looms cinching up even now, as I think about it.
Dan Fogelberg has been battling prostate cancer for the past three years. His battle ended at age 56.
Labels: Celebritiana, Dead People Got No Reason to Live, Reminiscing, Ripped From the Headlines, Soundtrack of My Life