My stone gas tank runs dry
The final
Train
has left the station.
The
22nd Annual Soul Train Music Awards
, scheduled for later this year, have been canceled due to overwhelming ennui on the part of both the public and the potential honorees.
Which should come as no surprise —
Soul Train
, that venerable television dance party, itself vanished from the airwaves two years ago.
Back in the day,
Soul Train
was, in its own hyberbolic words, "the hippest trip on television." It was a Saturday institution — impossibly limber dancers shaking what their mamas gave 'em to the latest R&B hits.
But what seemed ineffably cool in the swinging '70s had pretty much worn out its trendiness by the early '90s, even though the program chugged along on fumes for another decade or so.
Train
's creator and longtime host, Don Cornelius, bailed out a few years back, rendering the enterprise almost completely pointless.
In its time, though,
Soul Train
delivered a weekly dose of unstudied funkiness to TV sets across America. Everyone who was anyone in rhythm and blues — and its temporal offshoots soul, disco, and hip-hop — appeared on the
Soul Train
stage to lip-synch their latest releases. And was there a cool kid anywhere who didn't secretly long to take just one booty-swiveling boogie down the
Soul Train
line? Come on — you know you did.
Those days, alas, are forever gone.
Just the other day, as I was loading music onto my new mp3 player, I dug out my copy of
Soul Train Hall of Fame
, a three-CD box set released in 1994, encompassing 59 legendary R&B cuts made popular during the first 20 years of
Soul Train
's run.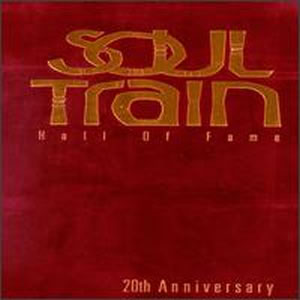 A few of the track selections are questionable: Why, for example, was the Commodores' sappy ballad "Three Times a Lady" chosen, instead of the funk classic "Brick House"? Why is Prince's early career represented by the fun but lightweight "I Wanna Be Your Lover," instead of, say, any of the singles from the Purple One's most influential album,
1999
? In the main, however, the collection provides a vivid, mostly danceable snapshot of the music that
Soul Train
pioneered.
From this abundance of musical treasures, the following are the ten that most make me want to get up off'a that thang.
1.
"Cold Sweat" — James Brown.
The Hardest Working Man in Show Business gets busy.
2.
"Tear the Roof Off the Sucker (Give Up the Funk)" — Parliament.
Could we get
George
Clinton to run for President, instead of the other one?
3.
"Jungle Love" — Morris Day and the Time.
In a word: O-E-O-E-O.
4.
"Bad Girls" — Donna Summer.
Say what you will about the Queen of Disco, but she could rock a groove like nobody's business.
5.
"(Every Time I Turn Around) Back In Love Again" — L.T.D.
One of the hottest jams ever recorded by a band named after a Ford sedan.
6.
"I'm Every Woman" — Chaka Khan.
Maybe not every woman, but woman enough.
7.
"What's Love Got To Do With It?" — Tina Turner.
Come on, Ike, answer
that
question.
8.
"Word Up" — Cameo.
Try to stand still when this one comes on. I dare you.
9.
"O.P.P." — Naughty By Nature.
Yeah, you know me.
10.
"You'll Never Find Another Love Like Mine" — Lou Rawls.
Forget side one of
Led Zeppelin 4
, guys. This is the track you put on when you want to impress the ladies.
Somewhere out there,
Don "No Soul" Simmons
is smiling.
Labels: Reminiscing, Ripped From the Headlines, Soundtrack of My Life, Teleholics Anonymous