Time for your singout, America
Now that
David Archuleta's father Jeff has been booted from the

American Idol

set
due to his obsessive stage-motherish antics (not to mention his rearranging of one of the songs his son performed on the show, resulting in hefty royalties payouts by
Idol
's producers)...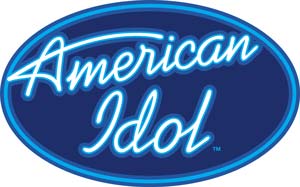 ...here's
Uncle Swan's Top Five Additional People Who Need to Be Voted Off

Idol

, and Soon
:
5. Randy "Not Michael's Little Brother" Jackson.
I love Journey as much as the next '70s holdover, but seriously, it's time for Randy to hit the bricks. Even though "The Dawg" is the only
Idol
judge with legitimate musical credentials (you're not still clinging to the illusion that Paula actually sang "Straight Up" and "Cold Hearted Snake," are you?), his inane repetitions of the same tired clichés every week wore out their welcome at least three seasons ago. It ain't workin' for me any more, Dawg.
4. Ryan "I'm Too Sexy for My" Seacrest.
Two words: Seacrest? Out. Get over yourself, Gel Boy.
3. The instigator of the weekly Ford Motor Company "pimpmercials."
Look, I understand economics. I know that Ford blows a ginormous chunk of change every week to have the surviving Idols lip-synch and grimace to some stale pop tune. I realize that those funds are, in large measure, responsible for keeping the show on the air. But if I wanted to watch abysmal musical theater, I'd buy a ticket to a local high school production, or the nearest theme park. I don't need these camp comedies beamed into my living room. Oh, and Ford? Try making some cars you don't have to pimp.
2. Every celebrity mentor who hasn't had a Top Ten pop hit this millennium, or who can recall the Kennedy administration firsthand.
Is it any wonder that young viewers are deserting
Idol
in droves, when the producers' idea of hip, happening musical guests includes Dolly Parton, Neil Diamond, and Andrew Lloyd Webber? How did the show turn into
AARP Idol
all of a sudden?
1. Paula "Putting the Coca Back in Cola" Abdul.
Enough already with the insipid, rambling, pharmaceutically fueled commentary, already. If I have to endure one more outburst of Paula's torturous Amy Winehouse imitation — or another cellophane-sheer denial by Seacrest of what every American with a television set or Internet connection can see and hear with his or her own God-installed sensory apparatus — I'm going to fly to Hollywood and sniff Paula's Coke tumbler myself.
Get to stepping, the lot of you.
And take Little Archie and his dad with you.
Labels: Aimless Riffing, Celebritiana, Idol Chatter, Listology, Ripped From the Headlines, Teleholics Anonymous