Barry Zito: The new Steve Blass
The Giants have a fever...
...and the only prescription is less
Barry Zito
.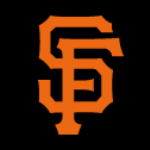 If I were
Giants upper management
— and I'm not — here's what I would do with my $126 million pitcher who has become incapable of getting batters out.
Zito would suddenly develop a "mysterious injury" — let's call it hypertrophic frakulation of the distal metatarsus — that would earn him a slot on the 15-day disabled list and a two-week vacation.
As Zito's hypertrophic frakulation began to resolve in mid-May, I'd send him to
the Giants' Class A minor league club in San Jose
, where he could work himself back into self-confidence by throwing his legendary curveball past 20-year-old kids fresh out of junior college.
At the same time, I'd bring in a couple of experienced pitching gurus from outside the Giants organization — at least one of whom could teach the knuckleball — to help Zito find a more effective way to set up his eminently hittable 84 m.p.h. "fast" ball.
Once Zito had developed some semblance of competence and a fresh optimism about major league life, I'd return him to the Giants starting rotation — not as the Number One starter, where he routinely faces the opposing team's best pitcher, but as the Number Five starter, where he would routinely face the weakest link in the opponent's rotation.
Then, I'd pray for a miracle.
Labels: Aimless Riffing, Celebritiana, I Love the Giants, My Home Town, Sports Bar