In simplicity, beauty
Today's Comic Art Friday is dedicated to longtime comic book artist
Creig Flessel
, who celebrated his 96th birthday last Saturday. Flessel's career in comics began way back in 1936, two years before Superman made his debut. He is best known for his work on such characters as Superboy,
the Shining Knight
(whom Flessel created), and especially the original
Sandman
.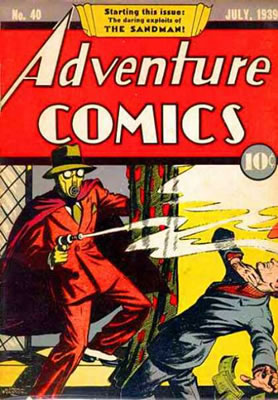 Mr. Flessel lives here in the North Bay — in Marin County's Mill Valley, to be precise. He still makes occasional appearances at our biggest local comics convention,
WonderCon
, where later this month he will be one of the guests of honor.
I'm looking forward to seeing him there.
In the modern era, when so many comics artists hold the view that if one scratch, scribble, or hash mark is good, twelve will be even better (thanks, Image Comics founders, for your contribution to the medium...), it's always refreshing to see an artist capable of accomplishing great things with a deft economy of line.
That's why I'm a fan of the work of
Brian Stelfreeze
.
Brian is most familiar to comics fans as a cover artist. His work has adorned the faceplates of such series as
Batman: Shadow of the Bat
(for which Stelfreeze painted 50 consecutive covers), and recently, the futuristic action serial
The Highwaymen
. He has also drawn interior pages on occasion.
This evocative Wonder Woman pinup demonstrates how beautifully Stelfreeze can communicate physical power, grace, and subtle emotion without scattering random crosshatching all over the page.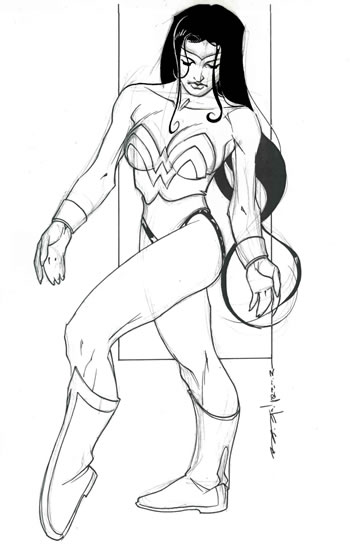 Here's another striking example of the Stelfreeze style, this time featuring Marvel's female assassin, Elektra.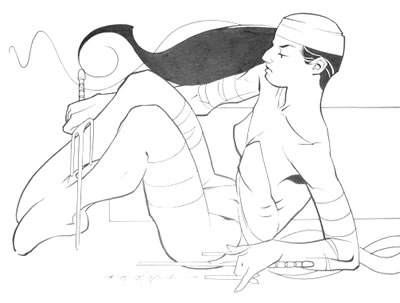 I first discovered Brian Stelfreeze's art when he did the covers for a
Doc Savage: The Man of Bronze
miniseries published by Millennium Comics in 1991 — the same book that introduced me to the work of another favorite artist, Darryl Banks.
A couple of years ago, Darryl was generous enough to allow me to purchase several original pages from the first issue of that miniseries (subtitled
The Monarch of Armageddon
). I now own roughly two-thirds of the art from that issue, including this spectacular opening splash page, penciled by Banks and inked by Robert Lewis.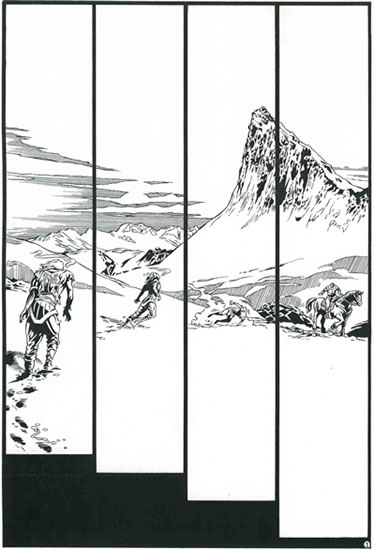 Memo to comics artists everywhere:
Less is more.
Todd McFarlane, Rob Liefeld, and their ilk notwithstanding.
And that's your Comic Art Friday.
Labels: Comic Art Friday, Hero of the Day, My Home Town