Happy anniversary, baby
As Pogo might have put it:
"Comic Art Friday done come on Saturday this week!"
Sorry about that. As those of you who follow
my Twitter log
may have noticed, KJ went back into the hospital on Thursday. Don't panic: She'll be fine. She had a buildup of infection following her recent gall bladder removal, so they're draining the gunk (I love using that medical terminology) and pumping her with antibiotics to kill the nasty microbes. She'll probably come home on Tuesday if all goes well.
Unfortunately for her, this little setback means she's spending our 23rd wedding anniversary — which happens to be today — slurping clear liquids in a hospital bed, rather than dining sumptuously on haute cuisine at one of our outstanding local restaurants.
Still, we can celebrate the occasion, with some couples-focused comic art.
Batman and Catwoman
— pencils by
Al Rio
, inks by
Geof Isherwood
: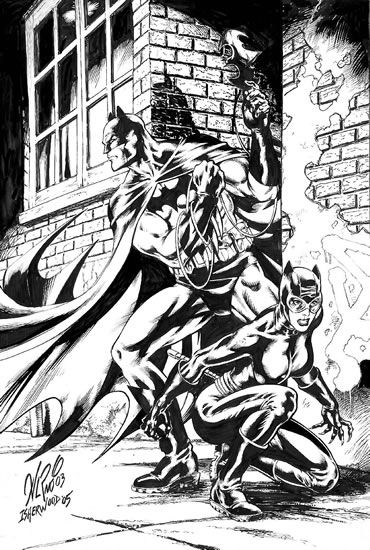 Dynamo and Iron Maiden
— pencils by Geof Isherwood: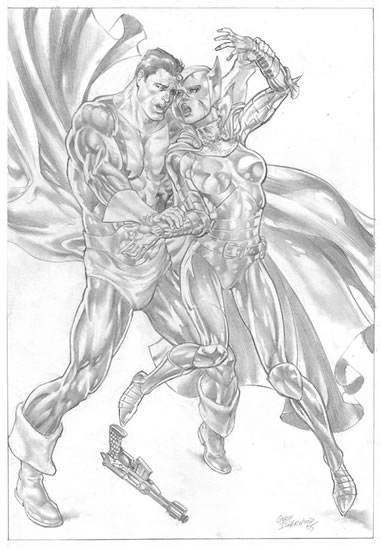 Green Lantern John Stewart and Hawkgirl
— pencils and inks by
Wilson "Wunan" Tortosa
: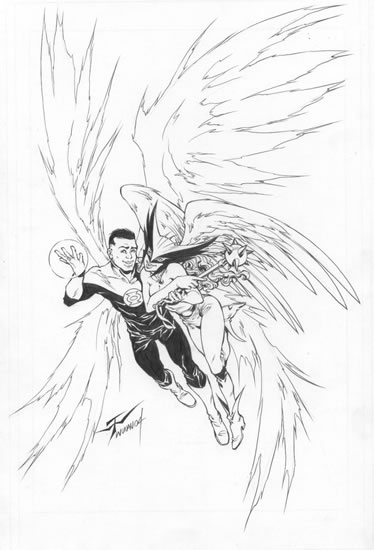 Superman and Wonder Woman
— pencils by the late, great
Mike Wieringo
, inks by
Richard Case
: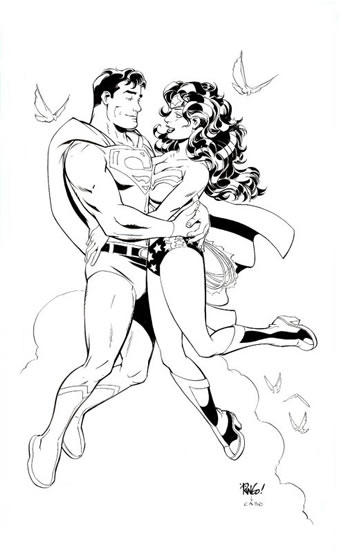 Spider-Man and Mary Jane
— pencils by Al Rio, inks by
Bob Almond
: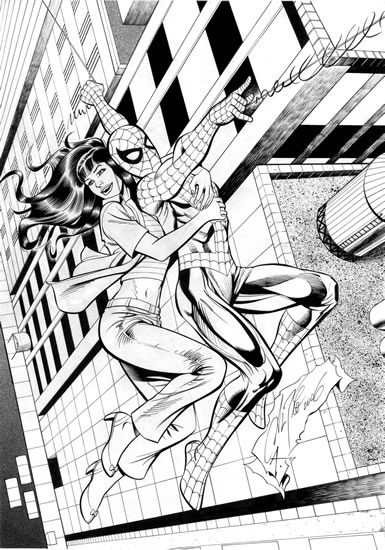 Happy anniversary, KJ, and thanks for putting up with me for all these years. Get well soon, please.
Labels: Comic Art Friday, Reminiscing