I'm wandering to WonderCon
It's
WonderCon
time, boys and girls.

Thus, your ever-lovin' Uncle Swan is off for two fun-filled, action-packed days at San Francisco's Moscone Center, rubbing elbows with sweaty comics geeks from all over the West. We'll check out the scene, slap palms with a few old comrades, and with any luck, pick up a new artwork or two along the way.
And of course, we'll report back here next Comic Art Friday, to tell you all about it.
Meanwhile, to whet our comic art appetite, let's flash back to a few of the artistic highlights we've commissioned at WonderCons past.
From WonderCon 2005: Ron Lim rocks Captain America — may he rest in peace — and throws in the U.S. Agent for good measure. Comic Art Friday perennial Bob Almond later put the finishing touches on this one, in ink.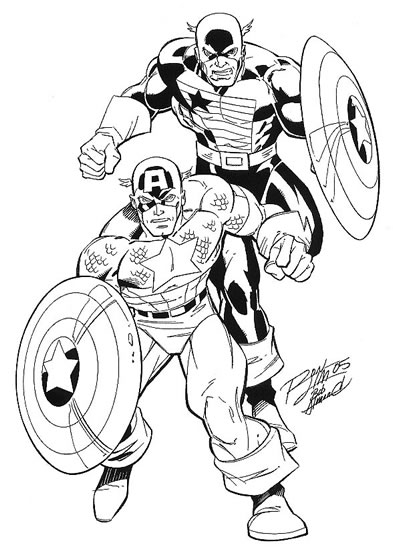 From WonderCon 2006: Alé Garza delivers a lovely yet powerful rendition of my favorite mutant, the weather wizardress known as Storm.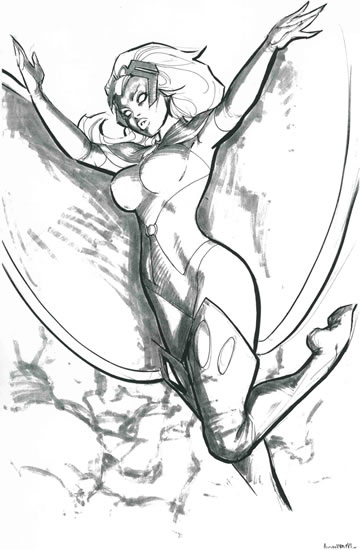 From WonderCon 2007: The delightful Paul Ryan creates an exciting splash page — literally and figuratively — featuring his heroine and mine, Wonder Woman.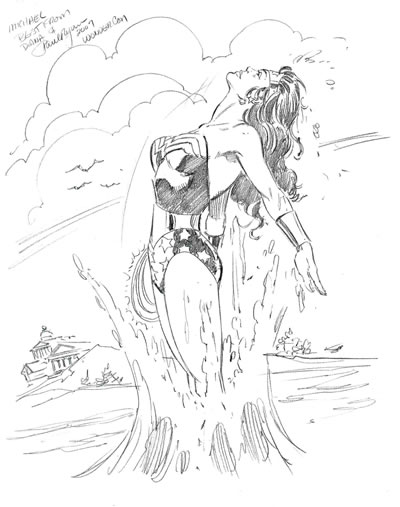 What joys will
WonderCon 2008
bring to our little collection of funnybook drawings? Drop around in seven days, and find out!
And that, fellow Con artists, is your Comic Art Friday.
Labels: Comic Art Friday, My Home Town, Reminiscing