Say Hey, Aaron!
In their first big move of the baseball off-season, the San Francisco Giants today signed
Gold Glove-winning center fielder Aaron Rowand
to a five-year pact.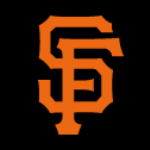 Rowand's one heck of a player. A product of the stellar baseball program at California State University at Fullerton (or, as it's often nicknamed, Cal State Disneyland), Rowand is one of the best defensive outfielders in the game today. Fans may recall that oft-aired footage of him from the 2006 season, crashing face-first into the center field wall in Chicago, shattering his nose but holding onto the ball.
Last season, as a member of the Philadelphia Phillies, Rowand notched career highs in home runs (27) and RBI (89), all while picking up his first Gold Glove and an All-Star team selection. He probably won't post numbers like that in less hitter-friendly AT&T Park, but he'll cover that huge outfield ground like a human vacuum, and get on base a lot.
Rowand's arrival means that the Giants can move ancient Dave Roberts to left field, replacing the departed and indicted Barry Bonds. It's a far better move for the team than the hotly rumored trade for
Toronto's Alex Rios
, a comparable player to Rowand (albeit four years younger), but also one who would have cost the Giants one of their youthful starting pitchers — probably Tim Lincecum or Matt Cain. By scoring Rowand off the free agent market, San Francisco keeps its rapidly rising hurling staff intact.
Nice going, Brian Sabean. Keep up the momentum, and you'll have earned that two-year contract extension.
Labels: Hero of the Day, I Love the Giants, My Home Town, Sports Bar