Now we are (forty-) six
Another year, another birthday.
The girls got me one of the two things I really wanted:
Schulz and Peanuts
, David Michaelis's controversial biography of cartoonist and local legend Charles Schulz.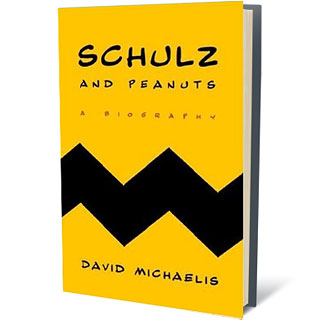 I'm looking forward to reading it, so that I can see what all the furor is about.
The second thing I wanted, I found for myself on eBay: A DVD-ROM set containing every issue of
Fantastic Four
and
Silver Surfer
published by Marvel Comics through December 2006. (I already own the version that compiles all the back issues of
The Amazing Spider-Man
.)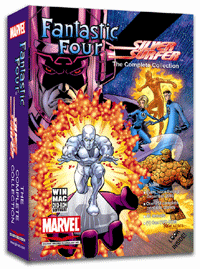 Graphic Imaging Technology
, the company that created these software libraries, is losing its publishing license from Marvel at the end of this month (Marvel has decided to offer its own online subscription archive service instead), so these items will no longer be manufactured after the first of the year. (You'll be able to hunt them up on eBay indefinitely.) I still want to get the
Avengers
version while it's available cheap.
[UPDATE: Score! I found the Avengers DVD-ROM for a nice price on eBay. Happy birthday, me!]
Birthday greetings have already begun to pour in. I've received voice mail messages from my friend Donna, and from my cell phone service provider. (I'm pretty sure that Donna wasn't schmoozing me for more business.)
At my advanced age, I have much to be grateful for. I'm in decent health for a middle-aged fat guy. I'm surrounded by people who love me (or at least are willing to tolerate me, which is kind of the same thing). I spend at least some part of every day doing something I enjoy. I'm not in prison — they've never been able to make those charges stick — I'm not in debt, and I'm not in the cemetery.
As the great Joe Walsh once said, life's been good to me so far.
Labels: Aimless Riffing, Good Reads, They Say It's My Birthday