In celebration of Cleavage
Just to prove that the need for breast cancer awareness doesn't stop at the end of October (which was
National Breast Cancer Awareness Month
, in case you were asleep at the keyboard for the past 31 days), let's give an SSTOL Hero of the Day shout-out to the fine folks at
Cleavage Creek Cellars
, based right here in eternally beautiful northern California Wine Country.
Cleavage Creek was recently purchased by local entrepreneur Budge Brown, whose wife of 48 years, Arlene Brown, passed away two years ago after a lengthy battle with breast cancer. Budge has pledged to contribute ten percent of Cleavage Creek's gross revenues -- and yes, that's gross receipts, not net profits -- to breast cancer research.
As a clever marketing move, the label of every bottle of Cleavage Creek wine features an eye-catching snapshot of one of seven attractive models. Nothing new there, right? Wrong. Here's the twist: Each of the
"Ladies of Cleavage Creek"
is a breast cancer survivor.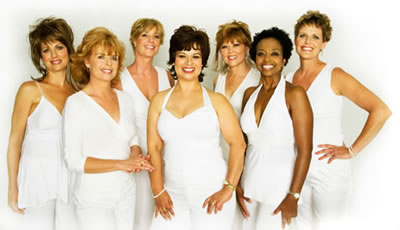 You can read each model's personal story in detail at
the Cleavage Creek Cellars Web site
.
Cleavage Creek's eight 2008 releases range in price from $22 to $60 per bottle, and can be advance-purchased from
Cleavage Creek
. Since I don't drink wine, I can't comment on the quality of the product. (If you partake, please don't drive.)
From what I've heard and read about Budge Brown, I'm confident that every bottle is being made with love.
Labels: Breast Cancer Awareness, Hero of the Day, My Home Town