Happy trails, Ringo
The news hit me like a sucker punch to the solar plexus when I fired up the Dell this morning:
Mike Wieringo died yesterday.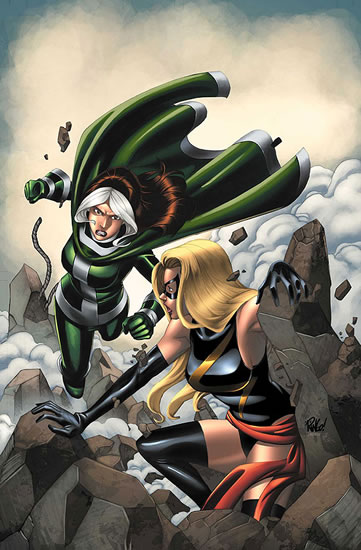 My favorite artist among comics' current superstars, Ringo — as he signed his work — apparently succumbed to a massive heart attack at his home. He was only 44 years old, a vegetarian, and a devoted fitness buff.
It's true: The only certainty in life is uncertainty.
Wieringo's run on Marvel's
Fantastic Four
, in partnership with writer Mark Waid, helped interest me in comics again after years of discouragement with the dark tone of many of today's superhero books. Ringo's manga-influenced style was light, agile, more than a little cartoony (his work often reminded me of C.C. Beck, the original Captain Marvel artist), and above all, charming. He breathed as much life and personality into his characters as any comics artist I've ever seen.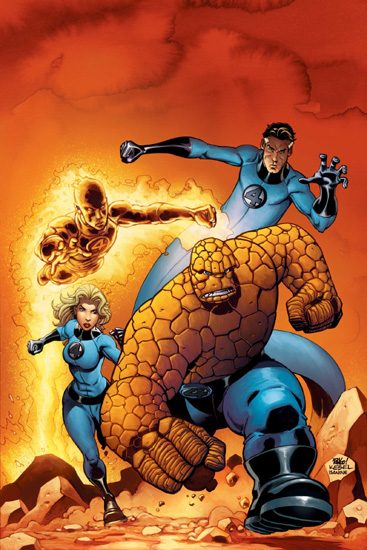 Just a few weeks ago, fellow collector Damon Owens and I were discussing the artists whom we most desperately wanted to commission. I didn't have to think twice about the first name on my list: Mike Wieringo. It saddens me deeply to know that now, I will never have the opportunity. I'll also miss Mike's terrific blog, where he posted lovely new sketches several times each week, along with his thoughts about his career, the comics industry, and life in general.
I only own one piece of Ringo's art (I'm kicking myself hard this morning over the Ringo Captain America sketch I sold a while back, when funds were tight), but I will treasure it always: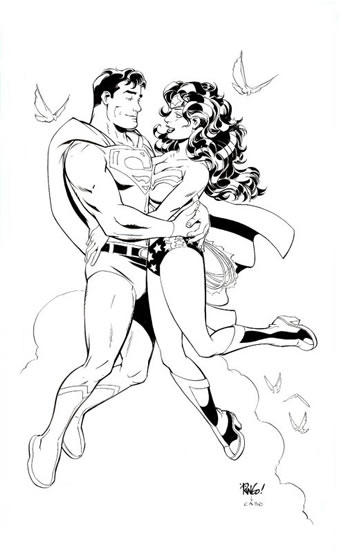 Recently, I finished reading Mike's latest work for Marvel, the delightful miniseries
Spider-Man and the Fantastic Four
. A fun, old-school superhero story, it was one of the highlights of my comics year thus far. Late last year, Ringo illustrated a two-issue story in
Ms. Marvel
that I also enjoyed immensely. Pure, unadulterated fun is sometimes tough to come back in comic books these days, but you always could count on Mike Wieringo to deliver the goods.
My heart weeps today with Mike's family, friends, and legion of fans.
Labels: Dead People Got No Reason to Live, Ripped From the Headlines