Not another re-Pete
Whoa...
I just this moment read about
the unexpected passing of longtime Bay Area news anchor Pete Wilson
at the age of 62.
Wilson — not to be confused with the former California governor of the same name — underwent hip replacement surgery at Stanford University Medical Center on Thursday. Apparently, he suffered a massive heart attack during the operation. After a day on life support, Wilson died late last evening.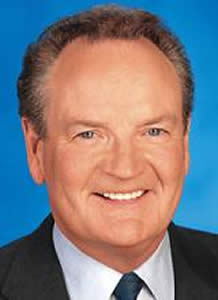 A multiple Emmy and Peabody Award-winning journalist, Wilson was an inescapable fixture on Bay Area television for three decades — most recently on KGO, the San Francisco ABC affiliate. Before joining KGO, he enjoyed a lengthy run on KRON, which at the time was NBC's Bay Area outlet. When NBC shifted its contract to another station in the market, Wilson was one of the numerous personalities who departed KRON for greener pastures.
In addition to his TV anchoring duties, Wilson hosted a popular talk show on KGO 810 NewsTalk radio, where he gained a reputation for curmudgeonly, shoot-from-the-lip commentary. Last year on his show, Wilson harshly criticized San Francisco Supervisor Bevan Dufty, who is gay, for adopting a child in partnership with a lesbian friend. Peter later apologized for the tone — but not the content — of his remarks.
Whether people admired or despised him — and he was exactly the sort of outspoken, larger-than-life personality who generated such impassioned perspectives — everyone who watched TV or listened to talk radio in northern California knew Pete Wilson. Even if they sometimes mixed him up with the Republican ex-governor.
Wilson is survived by his wife and son. We here at SSTOL extend our condolences to his family, friends, colleagues, and fans.
Labels: Celebritiana, Dead People Got No Reason to Live, Ripped From the Headlines, Teleholics Anonymous