A real-life hero: Mario Kawika DeLeon, Sgt., U.S. Army
Today's Comic Art Friday is dedicated to the memory of a hometown hero.
On Monday of this week,
Mario Kawika DeLeon
, a 26-year-old U.S. Army sergeant from Rohnert Park, California, lost his life to a sniper's bullet while on patrol in Baghdad. Kawika — Sgt. DeLeon was commonly called by his middle name, "David" in Hawaiian — was a member of the Army's 1st Infantry Division, known in military lore as "The Big Red One." He graduated from Casa Grande High School — archrival of my alma mater, Rancho Cotate High — and attended Santa Rosa Junior College, where my daughter KM will be a student in the fall.
I didn't know Kawika DeLeon personally, but my dear friend Donna e-mailed me to say that her parents and his were close friends, back in the day. Donna herself worked for a time with Kawika's mother, Barbara. Thus, aside from the fact that we probably rubbed elbows at Wal-Mart or Costco at some time or other, Sgt. DeLeon and I are separated by a mere two degrees.
To paraphrase John Donne, the bell tolls for me.
According to
his obituary in the

San Francisco Chronicle
, Kawika was a fan of the
Star Wars
film franchise, the animated TV series
ThunderCats
, and
X-Men
comics. I don't have any
ThunderCats
art — a generation older than Kawika, I wasn't watching many cartoons in the '80s. Instead, I'll share from my art collection some images of my own favorite feline hero, the Black Panther, and my best-beloved among the X-Men, Storm, in Kawika's honor.
The quotes below are excerpted from the
Chronicle
's obit by Steve Rubenstein.
Mario DeLeon loved the old "Star Wars" movies, fast cars, hip-hop music, shooting pool and hanging out with his pals in Rohnert Park.

He loved his wife, Erika, and his 2-year-old son, Keoni.

And, in February, he told them he'd be home soon from his Army tour of duty in Iraq.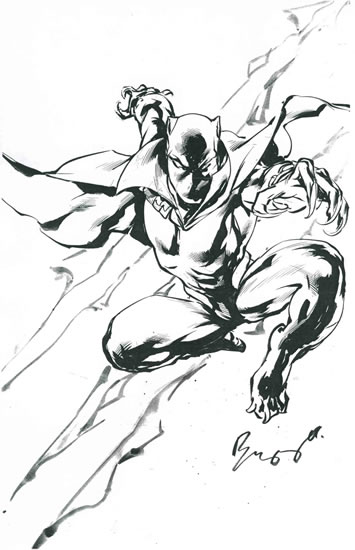 "He kept saying, 'Nothing's going to happen to me, nothing's going to happen to me,' Erika DeLeon said.

"He was fearless. In his mind, he was so strong and so brave. He was so sure of himself. He said he was coming back, and so we all knew he was coming back. That's how he was."
A tall, large man with what one friend described as a "goofy grin," DeLeon enlisted in the Army after graduating from high school and served for four years, including a tour in Afghanistan.

After attending college for a while, he served two years in the Air Force Reserve before rejoining the Army last year. He was sent to Iraq over the winter, and spent most of his time on patrol in Baghdad.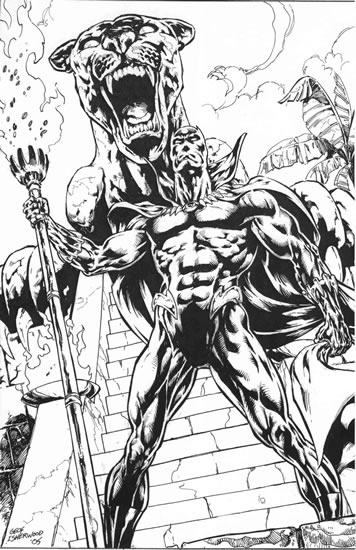 "He loved making everyone laugh," his wife said. "Nobody could make people laugh like Kawika. He lighted up everyone's day."

He drove a 15-year-old Nissan and he was pretty good at the motor sport technique known as "drifting," or driving sideways in a controlled slide. He and his friends enjoyed watching drifting competitions, reading car magazines, and talking about the best pro drivers and the latest tricks.
In the evenings, the DeLeons would hunker down on the sofa and watch a "Star Wars" movie — he had the complete set — or episodes of the old "ThunderCats" cartoon show, in which giant human cats battled the Mutants to save the innocents on a planet called Third Earth. In his 20s, DeLeon still enjoyed the animated shows and "X-Men" comic books he treasured as a kid.

"At first I didn't like watching those shows," his wife said. "But he was so passionate about it. He'd say, 'But Babe, everyone has to watch it.' So I did. And now I'm wearing the 'ThunderCats' sweater."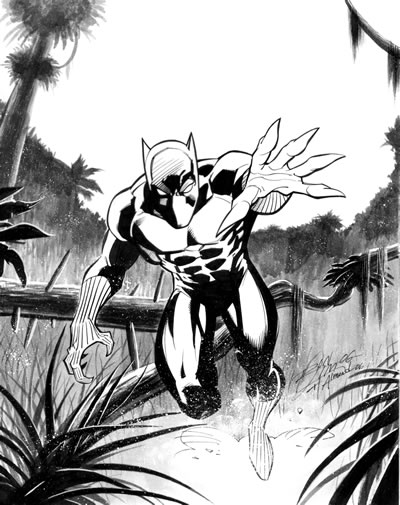 Above all, Erika DeLeon said, her husband was a gentleman.

"Sweet, polite, kind. I never met anyone like him. I wanted his son to grow up like him. Now all he has is pictures."

He is survived by his wife and son, by his mother, Barbara, and by his brothers, Gabe and Bruce. Funeral arrangements are pending.
Rest in peace, Kawika. Your sacrifice humbles us.
And that's your Comic Art Friday.
Labels: Comic Art Friday, Dead People Got No Reason to Live, Hero of the Day, My Home Town, Ripped From the Headlines