American Idol '07: It's Ladies' Night, and the feeling's right
What a difference a night makes.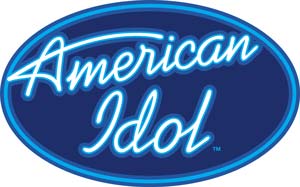 Tuesday on
American Idol
, we were treated to a veritable parade of the overmatched and talent-deficient, when the top 12 male contestants took the stage. Wednesday, the top 12 female hopefuls took that stage back, and collectively blew the roof off the sucker.
My faith in humanity is restored.
Let's meet the ladies, in performance order:
Early prediction: This year's American Idol will be female. All six of the women who make the Top 12 will be better than even the best of their male counterparts. I'd say the primary challenge for the ladies could be finding a distinction among several essentially similar talents. Someone who's a bit different from the pack could run away with it all.
Some tough calls here, but I think the top six from the distaff side will include, alphabetically:
Gina.
Jordin.
Lakisha.
Melinda.
Sabrina.
Stephanie.
We'll check back in a few weeks to see how I fared.
Labels: Idol Chatter, Teleholics Anonymous