American Idol '07: Bring on the boys
Or don't, because with a couple of exceptions, they're not very good.
But I'll get to that.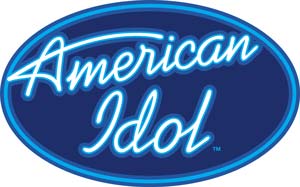 It's another season of
American Idol
, and that means more Randy ("Yo, dawg, it was pitchy, but you worked it out"), more Paula ("Gotta have a bottle of J.D. if you wanna be with me"), more Simon ("That was as dreadful as the hair on my concave chest"), and more Seacrest ("My parents had three children — one boy, one girl, one metro").
Mostly, though, it means more fodder for the 19Entertainment cannon. And from the looks of the top 12 male contestants, that cannon's going to get fired early and often. This could well be the weakest field in
Idol
history — no Taylor Hicks or Ruben Studdard in this crew, but an awful lot of Justin Guarini wannabes.
Let's run 'em down anyway, just for kicks and giggles. In order of appearance on last night's funfest:
No real standouts here, and a sort of general thread of mediocrity throughout. But I've gotta select six of these dudes to move on to the Top 12, so here are the likely suspects, alphabetically:
Blake.
Brandon.
Chris Richardson.
Chris Sligh.
Phil.
Rudy.
Tomorrow night, the ladies. Man, I hope it gets better from here.
Labels: Idol Chatter, Teleholics Anonymous