Think pink
October is
National Breast Cancer Awareness Month
.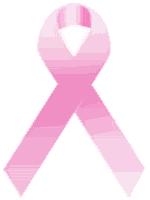 As the husband of a six-year breast cancer survivor, this cause hits close to home. So indulge me for just a moment.
If you're a woman over 40, don't skip your mammograms, or your annual checkups.
If you're a woman of any age — KJ was diagnosed at 34 — learn to self-examine, and be diligent about it. Learn what your risk factors are. Educate yourself.
If you're not a woman, but you love one, read her the preceding two paragraphs, and make certain that she listens. Encourage your wives, female significant others, daughters, sisters, and mothers to educate themselves.
Whoever you are, pray for a cure.
Thanks for listening. We now return you to our regularly scheduled folderol.
Labels: Breast Cancer Awareness