AT&T Park, your dump truck is waiting
Call Stacy London and Clinton Kelly:
The San Francisco Giants' offseason makeover has begun
.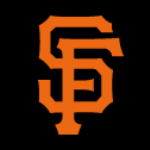 No one should be surprised that the first rat flung off the G-Men's sinking raft was manager Felipe Alou, a nice enough fellow and a good baseball man, but at age 71 and after two consecutive lackluster seasons, not the guy who was going to lead the Orange and Black back to the greatness the team enjoyed when Barry Bonds was in his glory.
Bonds may, in fact, be the next tie to the olds that gets severed. One of eleven — count 'em, eleven — San Francisco free agents, the 42-year-old superstar is likely headed into his last campaign. He may very well spent it elsewhere, assuming another club (in all likelihood, an American League squad for which Bonds can be the designated hitter) wants to take on Barry, his salary demands, and all that goes with him.
Deep down, I believe Giants owner Peter Magowan desperately wants Bonds to return, in the hope that Barry will eclipse Hank Aaron's home run record wearing the San Francisco colors to which he has become accustomed. But that would necessitate Bonds forgoing both a huge paycheck next year and his oft-stated goal of playing on a championship team before he retires. Whether Barry will do that is anyone's guess.
The list of potential managers the Giants are reportedly considering as Alou's replacement doesn't excite me.
Lou Piniella? He's the latter-day Billy Martin, a guy who'll generate a lot of excitement in his first season, then quickly implode.

Bob Brenly? A fine Giant in his day, but I didn't think he was that impressive a manager during his stint with Arizona.

Bud Black, the pitching coach of the Angels? An interesting possibility — and another with ties to Giants history — but unproven as a field general.

Dusty Baker, just cut loose by the Cubs? Been there, done that.

The Giants' longtime bench coach Ron Wotus? Wake me when his interview's over.
As for the Giants' free agents not wearing Number 25, I'd wager that most of them won't be invited back:
Moises Alou had a decent year at the plate — when he could play — but he, like Bonds, is old and injury-prone.

Ray Durham: See Moises Alou.

Steve Finley: Ditto.

Jason Schmidt, once San Francisco's dominating ace starter, looked awfully human in most of his appearances this season.

Pedro Feliz is the kind of player who can easily be replaced with any of several someones as good or better.

Newcomer Shea Hillenbrand, who joined the club late in the season, will likely attract better offers elsewhere.
In short, Giants fans, it's going to be a long, harsh winter.
Labels: I Love the Giants, Sports Bar