American Idol '06: Does Taylor make you proud?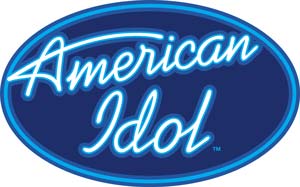 America voted... and Taylor Hicks, the spastic, gray-haired, blue-eyed-soul singer from Birmingham, Alabama is the new
American Idol
.
Don't you just know that the 19 Entertainment brain trust is sweating bullets this morning, trying to figure out how they're going to milk a hit CD out of a spastic, gray-haired, blue-eyed-soul singer from Birmingham, Alabama?
There was no surprise here, of course. As I noted earlier in the season, Taylor was far and away the most accomplished performer — if not necessarily the most talented vocalist — of this year's male competitors. And when the rubber hit the road, Taylor's cofinalist Katharine McPhee simply wasn't his equal when it came to making the leap from singer to sensation. Of her three songs in the last round, Kat sang two poorly, while Taylor continued to be as consistent as he'd been all season. He led the voting every week during the season, and he deserved to win.
The interminable two-hour season finale, stuffed to the gills with embarrassingly lame filler though it was, managed to spark a few observations:
The highlights of the evening for me were the guest appearances by two of my all-time favorite musical performers, Prince and Meat Loaf. The Loaf sang a duet with Kat that, as

Idol

judge Randy Jackson might put it, was just a'ight for me, dog. But the Purple One flat-out rocked the Kodak Theater with a sizzling two-song set that reminded the world why he's regarded as an unparalleled pop music genius despite his numerous eccentricities.


The Burt Bacharach medley, with this year's

Idol

cast members each contributing a snippet from Burt's legendary catalog, had its charms. Those charms did not include the cameo by the cadaverous Dionne Warwick, who couldn't get up to half her notes and needs to retire from the stage immediately.


Elliott Yamin's duet with Mary J. Blige was hot. If Elliott had won the title, it would have been hard to complain. It was often painful to watch him sing, but if you closed your eyes and listened, you knew he had the best voice in this year's cast.


Paris Bennett;s duet with Al Jarreau was likewise hot. That little lady has a stellar career ahead of her. Maybe even bigger than Taylor Hicks.


Taylor and Kat's duet on "The Time of My Life" was not hot — in any way, shape, or form. But then, that song sucks all kinds of swamp water.


Seeing Toni Braxton and Taylor Hicks singing together cracked me up, It would crack you up too, if you knew anything about obstetrics. Speaking of obstetrics, at certain points I wondered whether Toni was going to throw Taylor to the floor and impregnate herself by him right there on national television.


Taylor's single reeks. But not as badly as Kat's does. The hacks who wrote both of those songs are stealing money.


Clay Aiken, the ghost of John Lennon called. He wants his hair back.


Man, I had totally forgotten about the Brokenote Cowboys. And my mental health had been improving as a result.


I remembered why I was ecstatic when Kevin Covais and Kellie Pickler got booted from the lineup.


I remembered why I was disappointed when Mandisa was sent packing.
As Ryan the Wonder Clothes Horse used to say... SwanShadow out.
Labels: Idol Chatter