American Idol '06: Top Ten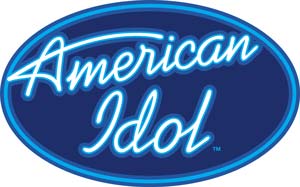 Last night,
American Idol
made its cut to 10 contestants — a significant milestone in the series each season, because the top 10 are the performers who participate in such potentially lucrative
Idol
spinoffs as the live summer tour and the compilation CD. (By "potentially lucrative," I mean for the folks at 19 Entertainment, the producers of the show, not for the singers themselves.)
For the record, I was dead on in predicting the final six female contestants. I didn't do quite so well guessing which of the guys would move on. So let's see how I do with who's left. In alphabetical order (by first name, 'cause we're all friends on this bus)...
Ace Young
. When we first reviewed this season's cast a month ago, I thought Ace was the class of the male field, based upon what we had seen to that point. In subsequent weeks, he's revealed himself to be little more than a pretender — a good-looking guy with a dazzling smile who loves to make goo-goo eyes at the camera, but whose voice is average at best and whose stage presence lacks boldness. That Ace has already landed in the weekly "bottom three" once during the final round indicates that the voters are onto his fraud. Predicted finish: In the bottom half of the top ten.
Bucky Covington
. I'm not surprised that Bucky has survived this far despite his underwhelming singing and performance abilities.
Idol
is big with the mobile home and smokeless tobacco crowd, and Bucky is really the only one of the guys who's playing to that audience. But he's the weakest singer left in the field, and his complete lack of charisma means he's not long for the show. Predicted finish: Gone in the next two weeks.
Chris Daughtry
. Every week, the
Idol
judges praise Chris for his dogged determination to stick to his gravelly alt-rock wheelhouse. No doubt the kid can wail, but he sings everything with exactly the same stylistic inflection. When you make Stevie Wonder and Johnny Cash songs sound identical on successive weeks, that's not a good thing. Still, Chris has the vocal chops to keep things going for a while. Predicted finish: Definitely top five, maybe top three.
Elliott Yamin
. I've liked Elliott's voice from the beginning, and his homely, trollish charm is growing on me. Elliott still isn't the most compelling performer in the cast, and he has the self-defeating tendency to choose the least familiar song every week — not realizing, apparently, that voters tend to favor the singers who choose songs the audience knows and likes. Predicted finish: Below the middle of the pack.
Katharine McPhee
. America's got the McPheever. I like her voice very much, and there's no question but that she's one of the easier contestants on the eyes. But Katharine can blow hot and cold: a strong performance followed by one that just lacks a certain something. If she can upgrade her consistency, she has the looks and talent to win it all. Predicted finish: Easily in the upper half of the class; should be around close to the end.
Kellie Pickler
. The future welfare mother becomes increasingly annoying every show. I understand that a lot of people — Simon Cowell among them — find her dumb blonde cornpone act cute. Me? She grates on my nerves. Worst of all, she's the poorest vocalist (by quite a stretch) among the remaining women. It's the trailer park vote that's keeping her alive. Predicted finish: Hopefully America will kick Pickler to the curb in the next three weeks.
Lisa Tucker
. The youngest remaining competitor at 16, Lisa has all the voice anyone could ask for. Unfortunately, repeated competition has exposed her weaknesses: stiff, pageant-like stage presence; low energy; non-existent electricity on camera; a knack for selecting songs that don't suit her personality. She's as cute as a button, but she doesn't give anyone a motivating reason to vote for her. Predicted finish: Next to go home, if "next" isn't Bucky.
Mandisa
. Still my personal favorite among the women, Mandisa keeps bringing the fire week after week. She's the strongest performer with the most powerful voice, plus she looks like a million bucks. I was enthralled the week she did her song barefoot — how many in the cast would have had the moxie to do that if their shoes started to pinch? Predicted finish: Would win if there were any justice, but should easily make the final four.
Paris Bennett
. She's a female Jim Nabors — a dorky speaking voice coupled with a cannon of a singing pipe. The whole perky business irritates me, but she's a much better singer than I first believed. If she can avoid a major blowup, she should be around a while yet. Predicted finish: Top five.
Taylor Hicks
. I love the Soul Patrol — spastic antics, geeky dance steps, and all. But Taylor has developed an annoying habit of choosing simplistic numbers that don't show his vocal range very well. Easily the most accomplished performer among the men, I'd like to see Taylor get back to the kind of bluesy singing that got him into the final round. Predicted finish: Top three.
Oh, and while we're talking
Idol
, how about the
Us Weekly
story that contends
the producers of the show considered firing Paula Abdul earlier this season
, and wanted to lure Jessica Simpson or Britney Spears to take her place? Given the way Paula looked and sounded on this week's performance show — I'm not saying she was pharmaceutically impaired, mind you, but no one would have been surprised if she were — I'm thinking her exit will arrive before next season.
Labels: Idol Chatter, Teleholics Anonymous